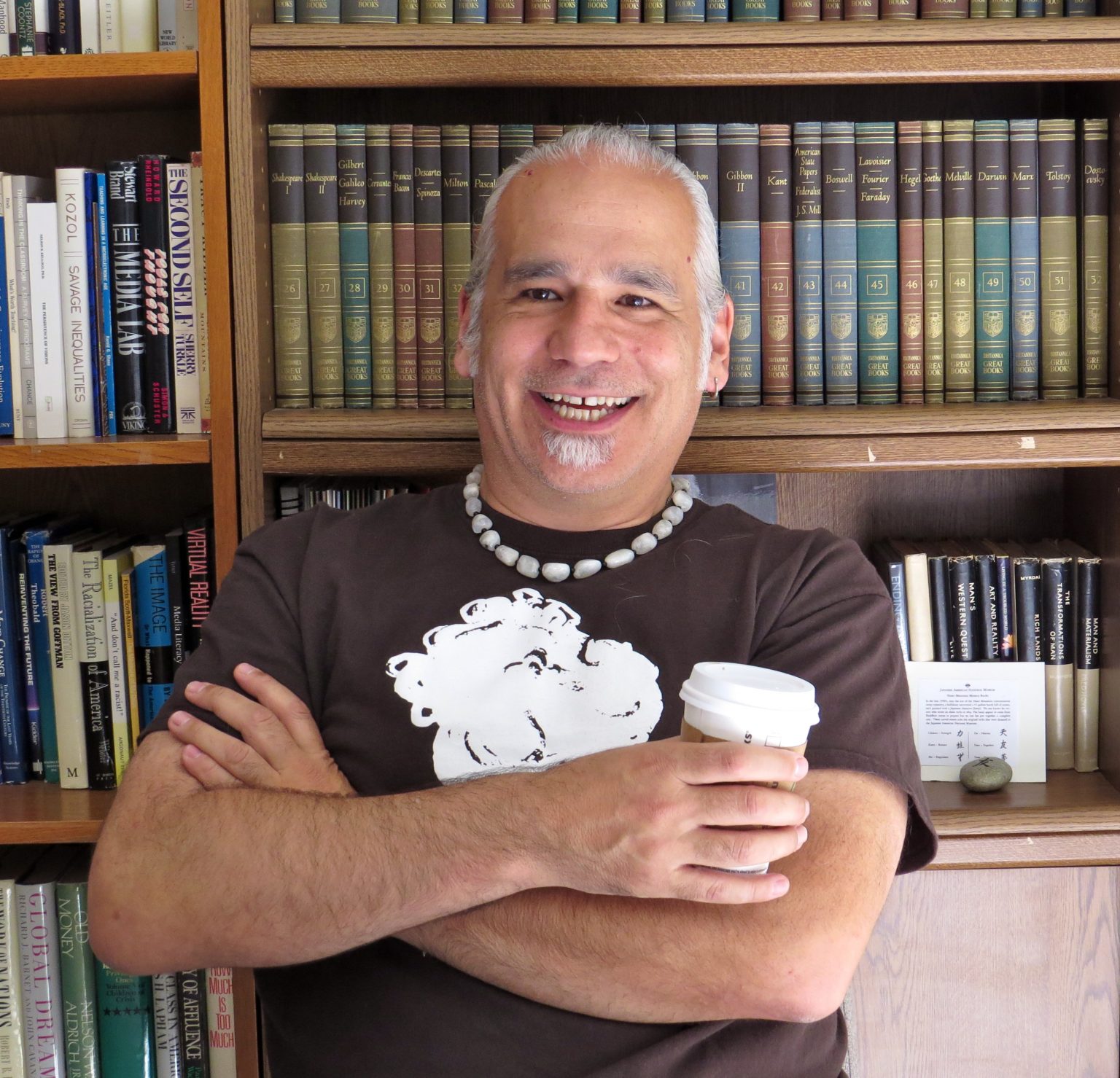 Finding The Beat Within: Giving a Voice to Incarcerated Youth in America
In 2016 The Beat Within will be 20 years old. This organization, started by David Inocencio in September of 1996 as a program within the Pacific News Service, gives incarcerated youth a space and publication to share their writing and art. David, and a group of volunteers including teachers, retirees, and other activists go into juvenile halls around the nation once a week to lead writing workshops for incarcerated youth. Although David, who is the Beat's Executive Director, initially started this work in San Francisco, where he was born and raised, The Beat Within now exists in several states throughout the nation–including Hawaii and servers 5,000 youth annually.
For the first 15 years of its existence The Beat produced a weekly publication of the writing and art from the youth they worked with. This idea was birthed once David realized that not only did the youth in these detention facilities want to see their writing in print, they also wanted to hear the voices of other incarcerated youth.  Providing both experiences then was a way to empower and support young people throughout the system. Today, The Beat Within is a bi-weekly publication, as well as an online publication, which reaches thousands of people in California, primarily, and other states The Beat operates in. Young people in detention centers around the nation are reading the work of their peers who are in similar circumstances as them and may have different stories of strength, fear, hope.
As a young man, David was intent on being a photographer and taking over his father's photography business. He was fascinated with the experiences he was able to have as a result of his father's work and was sure that would be his path as well. As the 1990's came along David witnessed the decline of public schools, the impact of crack and drugs in communities of color, and the emergence of gangsta rap and empowering rap music. He realized he needed in some way to be working with and helping young people in his community: The Mission. As a result, David went back to school to become a Social Worker and got an internship in the Public Defender's Office working on alternative sentencing. Thus began David's work with the youth criminal justice system. He had found a way to help youth in his community — and he became intensely passionate about it.
David soon became a well-known youth advocate for young people in the criminal justice system or getting ready to enter it. He spent a lot of time listening to, and sharing with, the young people he met in juvenile hall. According to David, these young people had the same "dreams, loves, hopes, and fears as any kid… they saw themselves going beyond the circumstances that brought them to juvenile hall." A few years later David asked the county if he could start a series of conversation workshops with kids in juvenile hall. Since they knew him and his work, they agreed. There was no red tape, no bureaucracy; they simply gave him a window of time to conduct these workshops.
These conversation workshops turned into writing workshops after the death of Tupac. When Tupac was murdered David asked the youth to respond to the murder. He was amazed at the writing that came out of the exercise and decided then that writing provided a means of expression and catharsis for the incarcerated youth. David had no prior teaching experience so the workshops were built from pure creativity and trial and error. He would come into juvenile hall sometimes bringing food, guest speakers, and writing prompts. Between January and September of 1996 he built the template for what is now, and has been for the last 19 years, The Beat Within.
The Beat "creates this anchor, this lifeline for youth who find themselves in the criminal justice system," David says. These workshops teach the young people how to communicate, and helps them realize they are teachers, and that they do matter. Giving these youth a voice is validation because it acknowledges they are important to society and have a role in cultural-social change. They know the system is broken because they are apart of it. As such, they have a few ideas of how it can be fixed – ideas worth listening to. The Beat creates a safe space for them to use art and writing to express themselves in a positive and productive way. The publication creates a support network for the incarcerated youth, allowing them to navigate their way through the challenges and fears of being in the system together — and hopefully, navigate their way out of the system as well.
A committed group of staff and volunteers help David keep The Beat running, get the publication out, and conduct workshops in detention centers. The workshops he's designed have been taken up and used throughout the nation for incarcerated youth. The publication now features writing from several different states and facilities and is truly a thoughtful representation of what young people have to offer even when their past mistakes have landed them in a detention center or juvenile hall. David believes these youth are the "new storytellers of the future," and hopes they can get out of the system to help architect a better and more equitable future.
https://www.youtube.com/watch?v=8BmHlrUaPEo&feature=youtu.be