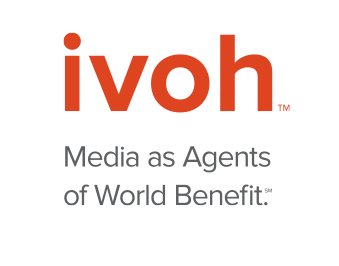 IVOH: Accepting Nominations for Exceptional Media Professionals
From the Images & Voice of Hope website (here you can read more about IVOH and their restorative narrative work):
During this year's summit, Images & Voices of Hope will hold our annual Awards of Appreciation ceremony, which recognizes outstanding media professionals from a variety of fields.
The awards celebrate organizations and individuals whose media projects show a commitment to constructive change. Media practitioners from journalism, photography, documentary film, gaming, advertising, and the arts can nominate themselves or others for the award. We recognize single media projects and ongoing work.
We ask that award recipients attend our summit — which will be held June 25-28 in New York – to receive their award.
Our panel of judges will select five winners who will each receive an all-expenses-paid trip to the summit, as well as a $500 cash prize.
The purpose of the awards is to recognize:
Media professionals who have done work that offers constructive meaning, amplifies hope, and creates a sense of possibility about the future of humanity.
Media that benefits communities and individuals, creates meaningful awareness and change, and acts as a force for good.
Professionals in media and the arts who overcome challenges to tell stories that may otherwise remain untold.
Work that exemplifies the Restorative Narrative genre by highlighting how people and communities are rebuilding and recovering in the aftermath or midst of difficult times.
The capacity of media and the arts to locate what is most life-giving in our accounts of the world. This, we believe, is very different from highlighting positive stories and images.
Past award winners include:
Throughout the next few months, we'll feature Q&As with previous award winners on ivoh.org. To nominate someone for this year's awards, please fill out the form below. All nominations must be submitted by Wednesday, April 1.
Go here to submit a nomination.