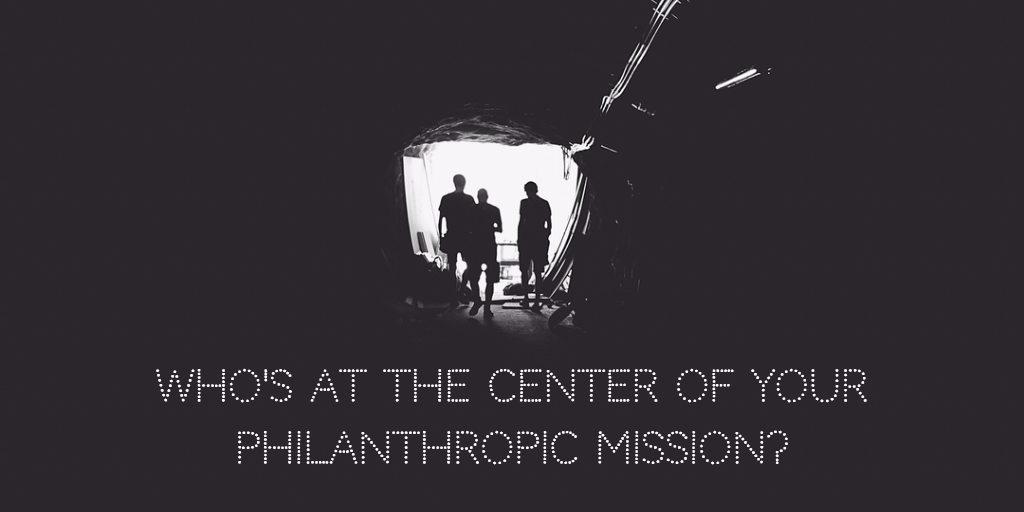 Putting Grantees at the Center of Philanthropy
Grantmakers for Effective Organizations (GEO) has produced a series on grantee inclusion, in partnership with Stanford Social Innovation Review (SSIR). We're excited about sharing this ongoing conversation because we believe in placing our grantees at the center of our work at the Whitman Institute. These articles represent a deep dive into how we can increase our impact as funders, investors, and grantmakers by building dialogic, trust-based relationships with our grantees.
Thought Leaders
Professionals across the nonprofit and philanthropic sector weigh in on why and how to place nonprofit organizations at the center of grantmaking efforts. We profiled individual articles from the series earlier in the year — including "Ask Questions, First to Learn but Then to Act" and "Four Dating Tips to Sustain Strong Grantmaker-Grantee Relationships" — but want to share the series in its entirety.
A Quick Glance at the Series
Grantee Inclusion: What's It All About
By Lori Bartczak, Vice President of Programs at GEO
Who's Getting Paid to Advance Grantee Inclusion?
By Chris Cardona, Program Officer for Philanthropy at the Ford Foundation
Ask Questions, First to Learn but Then to Act
By Sean Thomas-Breitfeld, Co-Director of the Building Movement Project
Four Dating Tips to Sustain Strong Grantmaker-Grantee Relationships
By Kierra Johnson, Executive Director of Unite for Reproductive and Gender Equity (URGE)
Four Ways to Bridge the Grantee-Grantmaker Power Gap in Collective Impact
By Robert Albright, Associate Director of the Collective Impact Forum
Walking a Different Kind of Grantmaker Walk
By Elizabeth Cushing, President and Chief Operating Officer of Playworks
The Ripple Effect of Foundation Culture
By Kevin Bolduc, Vice President, Assessment and Advisory Services, at the Center for Effective Philanthropy
The Gift of Grantee Inclusion
By Eric Martin, Senior Leadership Advisor and Founder at Adaptive Change Advisors, & Tara Hickey, Consultant at Cambridge Leadership Associates
Grantee Inclusion: A Step Towards Mutual Accountability?
By Justin Laing, Senior Program Officer for the Heinz Endowments' arts and culture program
Getting to the Heart of Healthy Funder-Grantee Relationships
By Amanda Broun, Vice President of Programs and Practice, & Katie Jones, Director of Sector Advancement and Convenings at Independent Sector
Related, from HuffPost
Privilege is a blind spot that we need to recognize and confront to do philanthropy well
By Kathleen P. Enright, President and CEO of GEO