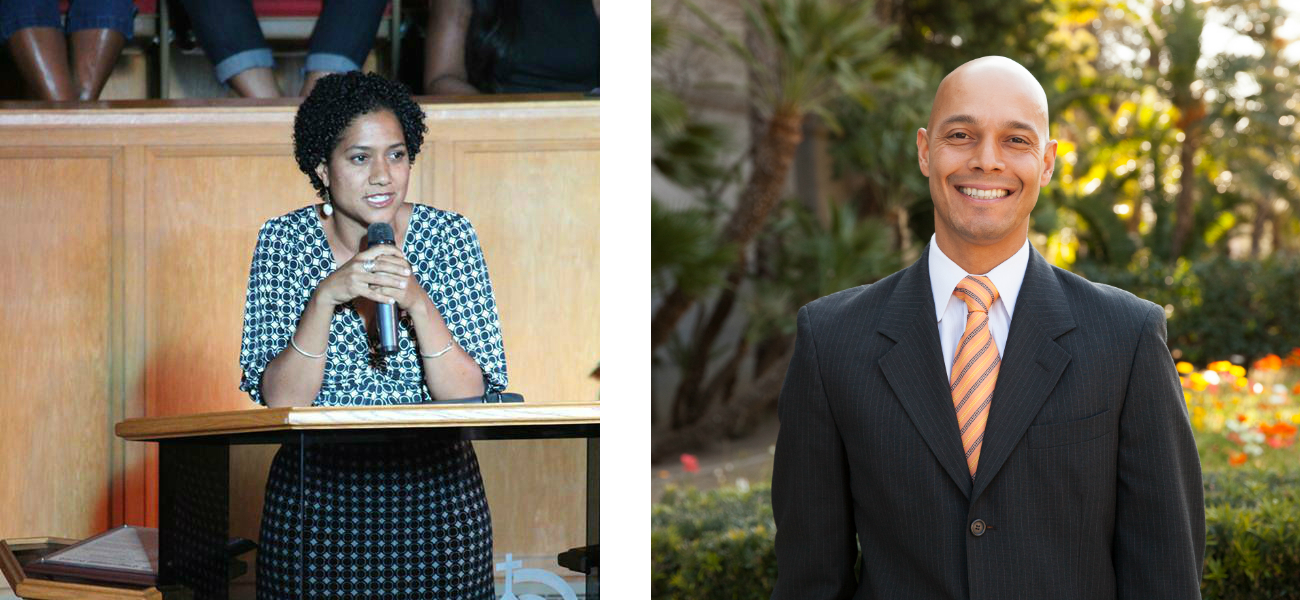 Welcoming Two New Members to Our Board of Trustees
We are proud to welcome two new members to our Board of Trustees: Sonya Childress of Firelight Media and Jorge Blandon of the Family Independence Initiative (FII).
We are confident that the addition of Sonya and Jorge to our ranks will enhance our ability to steward The Whitman Institute's spend out and spread the practice of trust-based giving with creativity and care.
Strengthening our Storytelling
Sonya Childress is the Director of Partnerships and Engagement at Firelight Media, which uses film to fight social injustice and amplify untold stories. She brings over 15 years of experience at the intersection of movement building, narrative transformation, and documentary filmmaking. In addition to the Whitman Institute, she also serves on the board of Million Hoodies Movement for Justice.
With extensive experience leading social justice movements through film, including campaigns for The Black Panthers: Vanguard of the Revolution, Freedom Summer, Freedom Riders, and Hip-Hop: Beyond Beats and Rhymes, Sonya contributes an invaluable perspective to our mission to foster dialogue and lift up powerful stories from the TWI network.
Where Money Meets Values
Jorge Blandon is the Vice President and Director of Analytics of the Technology and Data Team at Family Independence Initiative. FII believes in supporting low-income families with the resources they need to exercise their own initiative and ingenuity.
With a background in large-scale financial securitization in both the public and private sectors, Jorge joined FII to rewrite the paradigm of "helping the poor" with the reality that low-income families have the capacity to help themselves. Jorge's experience provides incomparable guidance for TWI's values-based approach to financial stewardship and evaluation.
Warm TWI Welcome
Please join us in welcoming Sonya and Jorge to our Board and to the TWI Network!  We look forward to doing great things together in partnership with all of you.