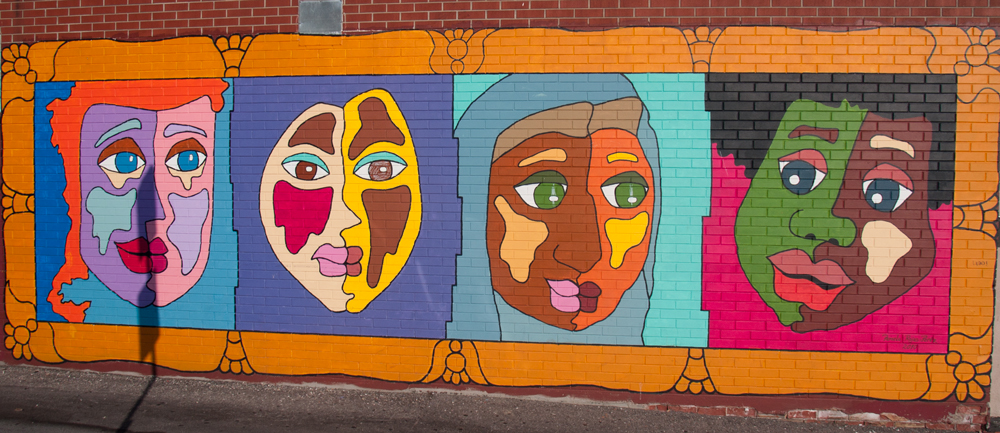 Culture Eats Strategy for Breakfast
Last week I was a panelist at the Net Impact Conference in Seattle on Rethinking Scale and Transformative Change. As I explored this abstract sounding topic with my fellow panelists, we started to ground it in practice – both individual and organizational. Particularly in the context of a conference bursting with a couple thousand aspiring do-gooders poised to enter the business and tech sectors, it seemed imperative to dismantle some assumptions (and put out new frames) about impact and transformation in the short time we had.
Definitions 
Transformation: When something, be it an individual or a system, is irrevocably changed. Forever. In such a way that returning to the previous way of being is not an option.
(Social Good) Impact: Accrues direct social, economic, political benefit to peoples that are actively undermined and underserved by public institutions and the private sector.
Impoverished vs. Poor: I use the word "impoverished" because poverty is a systemic, collective problem created and exacerbated by the hoarding of power and wealth, not the result of laziness or individual choice as can be implied by the word "poor."
Dangerous Assumptions
Bigger = Better: Given that the session highlights the idea of scale, one priority was to differentiate between scale and positive social good impact. Scaling (going "big") is a pressure that many leaders, entrepreneurs, and organizations feel – whether internally or from investors. But, if that scaling is not accompanied by quality, thoughtfulness, and collaboration with those it seeks to help, it can fall quite flat on the markers of transformation and impact defined above.
For example, there was a "market-based" idea at one point to provide mosquito nets in areas impacted by malaria. Millions of mosquito nets were distributed. The spread of malaria did not decrease. That's because this "solution" did not take into account the culture of the villagers, the sleeping patterns, or that malaria was often carried in the water, which wasn't at all effected by mosquito nets.
Better = Better, and better for me directly involves those who are experiencing the problem. Without that understanding – solutions will always be shortsighted – whether they are based in science or the academy.
Data Changes Behavior: I think we can find many examples where data does not change behavior. If we look at a U.S. Public Health based example, the data that cigarette smoking causes cancer was not changing the rates of smoking, particularly in young people. When a handful of campaigns started to use art, story, visuals, and testimony, with vivid images that seared into cultural imagination, numbers began to follow suite.
At the conference, Chelsea Clinton shared about a failed initiative on the Clinton Foundation's where one of the data-driven solutions was to get mothers to pause their breastfeeding to stop the spread of a particular disease. Chelsea thought that it was a numbers problem, but that they failed to inspire behavior change in their approach. Duh. Any solution crafted by scientists that would require a mother to drastically alter both behaviorally and culturally is bound to fail. Did any of the researchers speak to anyone in the village about how to address the problem (I wanted to ask but time on Q&A ran out)?
The Academy has the Answers: There is also a mistaken western notion that studying a social problem in academic laboratories will lead us to broader, longer-term solutions. Again, if those impacted by the problem are not at the table to design the inquiries or the solutions, then anything the lab comes up with is missing vital and necessary input.
Practices That Pivot Towards Transformation
Sophisticated Socio-Emotional Intelligence & Communication Skills: Daniel Lubetzky, the Founder/CEO of Kind Snack Bars and several global peacemaking organizations, delighted us all by outlining what I would call next level emotional intelligence for the modern era.
He argued that self-reflection and interpersonal skills, with underlying values of humility and compassion, are core to what it takes to drive transformation at any level (and frankly what it takes to run a successful social good enterprise).
I wholeheartedly agreed and proceeded to challenge his definition of the term "moderate" because I hear that word as a political stance and he uses it to describe a thoughtful approach to engagement. It was a lively and heated exchange, and we both got to practice dialogue across political persuasions and perspectives. It ironically brought us (who had literally never set eyes on each other before) closer and sparked curiosity in what a colleagueship across sector, stance, age, and gender could model.
Listening for Understanding: We also talked about the difference between listening for understanding and listening to craft our next argument. In my opinion, listening is the most underrated and under-practiced of all the socio-emotional intelligence tools in the modern era. We curate what we listen to so precisely that we are always hearing back our world views the way Facebook and Google automatically aggregate our feeds as to give us only what we "like."
Listening also falls under what some would label "soft skills." Try and listen to understand someone you disagree with politically, and then tell me it is a soft skill. Listening for understanding requires a degree of patience I personally lack, so I have to work pretty hard at it. Mind you, I'm not saying, allow someone to insult and degrade you. No. But if there is a measure of respect for difference (like the one Daniel and I co-created), then listening can be a valuable practice that elicits sounder solutions and strategy.
Acting on Feedback: Connected to listening is the willingness and capacity to hear disaffirming feedback. And take action! Whether as an individual operating in an interconnected universe, or as a leader of an organization, our relationship to feedback demonstrates how supple and nimble we are. If we cannot allow feedback to truly pierce our assumptions, and we isolate only to "yes" people, we are not evolving, growing, or pushing the boundaries of possibility. I used to ask my clients, "How do you like to receive disaffirming feedback?" It is through the thoughtful discernment and integration of all kinds of feedback that we can sustain resilience and multiply transformation over and over again–towards powerful purposes.
Failure and Risk are Associated with Innovation: There is absolutely no shame in failure. If we are taking on society's greatest ills and not making any mistakes or experiencing failure, we are not risking enough. At TWI we have often dreamed of hosting a Failure Conference where we could come out about what hasn't worked, and learn together.
Partnership (with People Experiencing the Problem): On the panel, Raj Jayadev of the Albert Cobarrubias Project/Silicon Valley De-Bug spoke the most eloquently about how vital it is to seek the wisdom of those who experience a problem first hand. He described the "participatory defense" model where families of a defendant become meaningfully involved with the D.A. and court system to structure a defense for the accused.
In the intersectional context of racism, police brutality, and mass incarceration, Raj holds a vision that it is precisely those who are targets of a system (one that over-incarcerates black, brown, and impoverished people) are the ones who can turn it on its head – and ultimately end mass incarceration in the modern era. I believe that if those with direct experience are not at the design table to create solutions to social problems, then the solution will fail, or likely serve the designers not the communities facing those challenges 24/7.
What I truly appreciated about Raj's approach is the "pivot in perspective" from seeing incarcerated people and their families as victims to vital actors in the upturning of one of America's sickest systems.
Compassion (Beyond Direct Experience): Many speakers at this conference talked about when issues directly impacted them or their families, this is what catalyzed action. Chelsea told a story about how parents in upper Manhattan came to care more about a flu epidemic in impoverished families of lower Manhattan because their own kids were getting sick. I would love to see us move beyond needing to have our own families, green spaces, and privileges threatened in order to take meaningful action.
We do not need to see any more pictures of skinny polar bears to understand that our planet is in trouble. We do not need any more families like those of Jordan Davis or Sandra Bland or Renisha McBride to lose a loved one to understand that violent institutional persecution of black, brown, impoverished, queer, and trans people happens every day. We do not need to bring any more women like 55-year-old Roselva Chavez to trial to figure out that she should not be deported away from the life and family she's built here for 40 years.
I am issuing a call to expand our compassion and social imagination beyond our direct experience, especially for those of us insulated from the daily violence and shaming horrors of poverty, over-incarceration, and militarized communities.
Closing Without Closure
Culture does in fact eat strategy for breakfast. Solutions and strategies that do not include those with direct experience of the problem are the first to get eaten. Over and again, the stories shared on this panel point towards true transformation as one that involves the social imagination – of an organization, a place, or a nation.
I closed the panel, and end this post, without any sense of closure at all. We "talked" about some of the most intractable, deep and broad problems in our society. And, as Raj said, it was important to notice who wasn't in the room.
My hope is that we influenced what Net Impact calls a "next generation" of social good business leaders (young people who will likely be given positions of influence and power) to integrate pivots in perspective – about what transformation is and who we see at the center as our guides and leaders.
I've been thinking about how to cultivate a practice of followership. Leaders in the west are often trained to see themselves as leading from the front. As our friends at IDEX teach us: In the global south, leaders often place themselves shoulder-to-shoulder with and taking the lead from the communities they serve.
Our moderator Michael Zakaras asked us to speak to what we'd like to see 10 years from now, as a result of our collective work. Here's my short list:
Not only is my nephew Malcolm able to walk down any street in this country unmolested, he is a powerful creative force in our global community. There is a new interconnected locally/collectively governed world order that ensures freedom from tyranny, health care, wealth, housing, meaningful work, education, and creative expression for everyone. Mass incarceration has ended, and the prisons are empty or reclaimed for a brighter purpose. Green living space (like the ones Amanda Sturgeon is already helping cultivate) abounds and nature has reclaimed militarized regions to flow with vibrant cooperatively farmed food, and water. Polar bears are fat, healthy, and procreating.