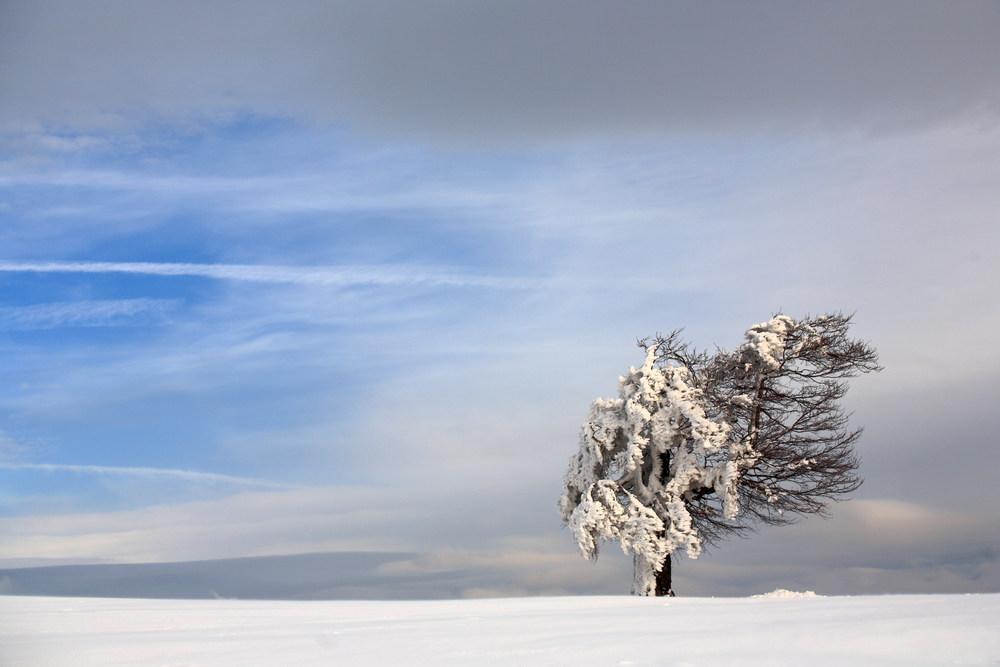 What One Response to California's 2017 Wildfires Can Teach Philanthropy About Coronavirus
The spread of the coronavirus COVID-19 is at once both unforeseen and inevitable. Michael Lerner of Commonweal and Resilience Project writes, "The coronavirus illustrates how perfectly predictable threats (viral pandemics) disrupt profoundly interconnected and fragile global systems. Financial markets, supply chains, consumer behavior, tourism, healthcare, and both national and global events are all affected by the virus." With all the meetings and gatherings cancelled or postponed dotting my calendar, I'd observe that the effects are quite local as well.
What can we do in the face of this? On an individual level, is it simply a matter of washing our hands and staying home? If we are among those who have the choice of working remotely or being financially solvent enough to take time off of work, how can we be useful?  The scale and complexity of this challenge can be paralyzing. 
As a philanthropic institution, we're also asking the same questions. Many philanthropies turn to "rapid response" in times like these, which is one but not the only way to build resilience.  As we respond and react to the unforeseen, we must also prepare for the inevitable.
As I reflect on this current calamity, I'm reminded of the fires that have been routinely sweeping my drought challenged, beautiful, and beloved home state of California. In October 2017, several major blazes erupted within and around Napa County. Due to extreme weather conditions, the fires grew rapidly, burning hundreds of thousands of acres, causing billions of dollars in damage, forcing more than 90,000 residents to evacuate from their homes, and, most tragically, killing 44 people and hospitalizing at least 185 others. Despite the heroic efforts of more than 10,000 firefighters, it was weeks before the fires were fully contained. 
In 2017, these wildfires, their unpredictability and lack of containment, and the ways PG&E was implicated in possibly causing or exacerbating them were top of mind for us in Northern California.  Like the coronavirus pandemic, it raised concerns about how to protect oneself and family, and how to be useful to the most vulnerable who were already living in precarious conditions. 
One of TWI's long term grantee partners, On The Move, helped to coordinate a rapid, collaborative response to this calamity.  It should be known – On The Move is in no way in the business of disaster relief or emergency response. But as they saw the impacts to their local communities, it was clear they had a role to play. Having long-term unrestricted funding gave them the solid foundation – the flexibility and resilience – to be able to respond in a crisis.
During the 2017 fires, undocumented families were not sure where to go or whether it was safe to go to state sponsored disaster stations. In their report detailing lessons learned, On The Move staff described efforts by public agencies to communicate with local residents as "plagued with problems." "Various cities and agencies disseminated public information using different systems and platforms, leading to significant confusion and undermining confidence about the timeliness and accuracy of any particular piece of information." On The Move also noted that all communications were being transmitted in English, while many of the displaced families were Spanish speaking. 
"Recognizing that this was jeopardizing access to vital safety information for many residents at a time of great uncertainty and peril, On The Move ultimately coordinated 24/7 translation services for these emergency alerts, with UVFC and other partners providing staffing for shifts. Each announcement was translated within minutes of its release and sent back to law enforcement for distribution in Spanish."
This initial and vital role that On The Move played in helping to translate and locate services for families was one of many critical bridge services that the non-profit was able to scaffold for thousands of families in need. 
On The Move is a non-profit incubator for youth-led initiatives. Like all the organizations we fund, it is in deep relationship with the communities it serves. 
The families displaced by fires were the same ones who attended On The Move's school-based and center-based youth programming. And they were in crisis. So, On The Move rapidly developed its own capacities in disaster response. They learned what they needed to be helpful, and learned by doing. 
Ultimately, this has become a model for future coordinated, community-based emergency responses to unforeseen yet inevitable calamities. And it is a model for us right now, as we respond to the spread of the coronavirus.
Alissa Abdo, On The Move's executive director, notes that, were it not for long-term, unrestricted funding, she might have been more stressed about this swift change in focus, program, and resource allocation. The incredible work and impact of their capacity to adjust to what was really important builds a strong case for long term funding, among other things.
So, what are the biggest lessons we can apply right now? First, we can find the non-profits that are the most trusted by the most vulnerable communities and invest deeply – with more dollars and for the long haul.
The families who were displaced trusted On The Move not because of their mission statement but because of existing, real relationships. Building that trust takes time. What if the philanthropic community spent less on strategic plans and instead invested in strategic capacity to pivot and flex as the world inevitably changes? What if these investments were 10-year commitments? 
Antony Bugg-Levine recently offered 6 steps for grantmakers to ensure that nonprofits recover from the coronavirus. They are:
Check in with your grantee (partners).

Provide unrestricted funding and

remove restrictions on existing grants. [Kathy Reich of Ford Foundation recently tweeted this:   "

Many funder friends are asking me how foundations can respond to COVID-19. A good start: Convert every project grant you've made in the last year to unrestricted support. Let your nonprofit partners allocate resources as they see fit."]

Suspend reporting requirements and evaluative site visits.  [I would add here that this entire set of measures could be reimagined through the

Trust Based Philanthropy

approach.]

Maintain funding levels.

Mobilize recovery grants.
Antony and Kathy's practical steps for immediate measures are appreciated. These calamaties have become the new normal, whether we are talking climate, natural disasters, public health or democracy. It is critical for us as a sector to expand our definition of rapid response. Not just timely response when a fire or possible viral pandemic hits, but investing so fully and deeply in community-centered non-profits that they are able to respond rapidly to constantly shifting contexts with ease.
Calamity can make us shrink in fear, and isolate. On The Move's story shows what can happen when we respond instead with curiosity, collaborate swiftly without ego, and live into our uncertain future with a collective courage that's tougher to muster alone.