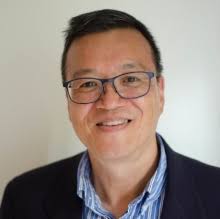 Funder Spotlight: Robert Sterling Clark Foundation
Since his appointment as president a year and a half ago, Phil Li of the Robert Sterling Clark Foundation has taken dramatic steps toward embodying trust-based philanthropy, including getting rid of lengthy reporting requirements and shifting toward multi-year unrestricted support. As part of The Whitman Institute's ongoing series featuring funders embodying trust-based philanthropy, we sat down with him to get the scoop:
TWI: What was the driving force behind these structural shifts around proposals, reporting, and multi-year support?
PL: These changes were heavily informed by my background as a former nonprofit ED and grantseeker. The process of proposal writing and reporting always felt so arduous, and a lot of funders were asking similar or redundant questions… As a grantmaker, I knew I wanted to break down some of those barriers, which generally reinforce the power dynamic between grantmaker and grantseeker. Grantseekers bring so much to the table — knowledge, boots on the ground — and if we can approach our grantees as partners in social change, we believe the outcomes will be stronger.
TWI: How does trust factor into your approach?
PL: Trust is at the core of this work. We trust that our grantee partners are experts in their field, in their work. So we empower our grantees to use their staff's time and talents on mission-focused work, not grants management paperwork.
TWI: How do you vet prospective grantees without a formal application process?
We invite prospective grantees to submit an application or proposal they have already submitted to another funder, and if we need more information, we follow up to get that. We spend the time to get to know a prospective grantee partner up front. Whenever possible, we meet with them at their offices, and go to sessions, classes, conferences they are leading.
TWI: How were you able to move these big ideas from concept to reality?
PL: In some ways, it was timing and luck. When I was hired 18 months ago, the board was rethinking the focus of the foundation, and they really listened to my experiences as a former executive director.  Together we decided to embark on a new path with leadership development as our main philanthropic focus. This shift away from a program area focus allowed us to rethink all of our practices. It also gave us a fresh start with a whole new slate of grantees.
TWI: We know your grantees must be thrilled, but what are you getting out of this shift?
PL: We are still early in our process—our first round of grants went out in late 2016. But we're already having conversations with grantees that I don't think would've been possible under the old model. We're talking about their financial barriers, issues with senior management, staff development, etc. The better we understand the work and appreciate the challenges that come with that, the better we as funders can direct our money and support. And, we are spending less time on paperwork, and more time learning from and supporting our grantees—which is way more fun for us.
TWI: How are you measuring impact without a formal reporting process?
PL: We are trying to flip the paradigm on impact. Because we're no longer issue based, using a common measurement tool for all grantees is more challenging. If our mission as a foundation is to make NYC more vibrant, then we need to evaluate our role as grantmakers. So we're working on a process that helps us see how we as a foundation have contributed to positive changes among our grantees and throughout the city.
TWI: What is one piece of advice you would offer for foundations looking to make some of the changes you recently made?
PL: I'd advise focusing on one change at a time. And if you're not sure where to start, think about the final reporting process. What if you just allowed your grantees to submit a report they've already submitted to another funder? What if you did final reports as conversations with grantees instead of asking for something written? While this may seem like an odd starting point, it's a place where you can dip your toe in the water and see how it sits with you. Maybe it'll even raise new understanding about what your foundation is really trying to assess.
TWI: What has surprised you the most in embodying trust-based philanthropy?
PL: Because we're outliers in the way we do our work, some people don't believe that there isn't a formal proposal or reporting process. For some our process is so vague that it's actually more difficult for them to apply, because they want more parameters. Some people seem to assume there is a hidden agenda, even though there's not. That reminds me how fraught and perilous the system is. There is a deeply ingrained power dynamic in our philanthropic structures, and it's hard to undo that. That's why these types of practices need to become more the norm, as opposed to the exception.
About this blog series: Every month, TWI will feature foundations that are embodying trust-in-practice: approaching their decision-making and their grantee relationships in a way that acknowledges the power dynamics and realities facing nonprofits, and that invites more authentic relationships and communication. If you'd like to be considered for the series or if you have questions about taking steps toward trust-based philanthropy, email us at contact@dev-twi-wp.pantheonsite.io.