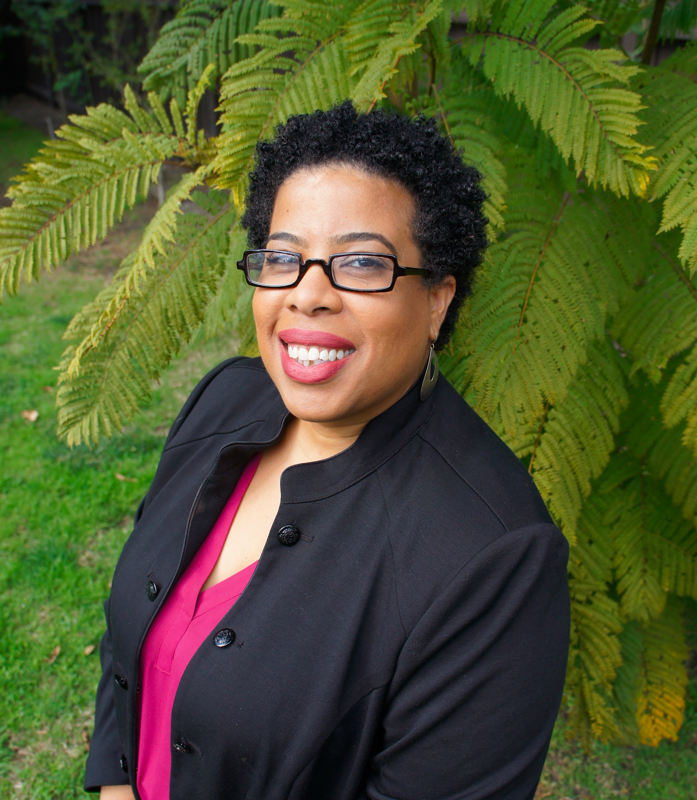 Funder Spotlight: Daphne Foundation
The Daphne Foundation is a New York-based foundation whose mission is geared toward advancing a more equitable, fair and peaceful New York City.  The foundation recently updated its grantmaking practices to be more reflective of its values, a core component of which is trusting the leadership and power of people most affected by systemic inequality. As part of our ongoing series on trust-in-practice, we sat down with the foundation's director, Ingrid Benedict, to get the full scoop.  
You recently made some changes to your grantmaking processes, including a shift toward five-year general operating grants. What motivated these changes?
About three years ago, we went through a values-driven strategic planning process to make the underlying values of our foundation more explicit in our grantmaking approach. Ever since Daphne Foundation has been around, we've operated based on the value that the folks directly affected by social issues should be in positions of power to shape their lives. From that core value, we developed a vision and mission statement, and decided to focus our dollars on supporting systems and institutional change.
We asked ourselves how we could make the best use of our limited resources as a small family foundation invested in systems change. Even though we had always offered general operating support, we still required grantees to reapply every year. In looking at our values, we knew we wanted to approach our grantee relationships starting from a place of trust. For us that meant questioning our approach, so that the grantmaking would be aligned with how social change happens. Understanding that systems change is long-term, we decided to make a shift toward five-year general operating grants, to send the message that we value our grantees' expertise and leadership. They're not just the most affected, they're the most knowledgeable. If grantmaking is actually aligned with how social change happens, it is part of the overall flow.
Sometimes what happens in philanthropy is that we as funders create processes, expectations and timelines that disrupt the flow of the nature of [social change] work. We wanted to come up with a process that could support the conditions for the greatest amount of success.
Some funders might consider a five-year general operating commitment to be pretty risky. How do you respond to that concern?
One of the things I learned in [our strategic planning] process is that there's always risk in grantmaking strategy. But what role can funders play in minimizing or reducing the risk that grantees have to hold and manage? As invested partners, shouldn't funders share some of that risk?
Things are getting harder for community change organizations producing public benefit; rent is going up in a lot of areas, the political climate is unpredictable. If we want to set up our grantees to be successful in tackling big problems, funders must take on some of that risk so that grantees can focus on their work.
This is another reason why general operating support is so critical. Every organization–or company, for that matter–needs working capital to sustain their day-to-day operations. Having adequate general operating support enables nonprofits to build a strong and sustainable infrastructure to do their best work.
What other support do you provide to your grantees "beyond the check"?  
Because the Daphne Foundation is a modest-sized foundation — at end of day we have 11 grantees we'll support for the next five years — we've been very intentional about capacity building. In the past, our capacity building support went to sustainability needs such as board development and technology. Now, we're looking at: 1) strengthening and supporting groups' advocacy skills (budget, administrative, legislative); and 2) the financial health and well-being of organizations. The financial strength of an organization is directly related to their ability to do the work, to experiment, and to be able to respond to openings in the advocacy environment. We've been able to provide grantees with dedicated time with experts that are values-aligned and understand movement building and advocacy.  
How did you vet and select your current pool of grantees?
After we developed the new vision and mission statement, we sent it to about 15 funders and asked them to recommend 10 organizations they thought met our new direction. From that, we got about 90 recommendations! We met with board and took the list down to 21 organizations, which we invited to receive a $10k learning grant. Taking a cue from Cricket Island Foundation, we offered these learning grants as an opportunity to get to know these organizations while honoring and recognizing the time, work, and intellectual capital that's core to building that relationship. We also communicated clearly that we were in a competitive process and, after the learning period, that we would select 10 grantees. During the learning grant period, we monitored each organizations' communications, went to their events, etc. over the course of nine months. At the end of the nine months, we invited 14 to submit a proposal. From there, we selected 11 grantees for multi-year support.
Was it hard to say goodbye to those grantees after the learning period?
Without a doubt. But throughout, we tried to be transparent with our learning grantees that this was a chance to see if the Daphne Foundation was the kind of funder they wanted to work with, as much as it was a chance for us to vet them. We wanted them to acknowledge their own agency in the funder relationship too. But yes, it was really difficult. Going from 90 to 21 was tough enough! What we just kept trying to do was to look at the overall landscape; the diversity of work that was already being funded, the different stages of various campaigns, the range of needs, etc. In our strategic planning process, we were deliberate about looking at that landscape, seeing where certain funds were already going, and identifying the gaps. It was difficult, but we were constantly trying to be fair and equitable in our process. We were able to pinpoint some of the gaps—and that's where we invested the foundation's focus
Trust-based philanthropy recognizes power dynamics between funders and grantees. You've also been deliberate about redefining "power" when it comes to philanthropy. Can you share more?
In funderland, people quickly look at your assets as a definition of power. We begin to measure "how powerful" a funder is based on their resources and size of investments. But power can be measured in a different way. As a funder, how much support and partnership do you really offer and work for? I don't take the partnership of organizations as a given, it's a relationship that has to be worked on. With a five-year commitment, we can build relationships over time, and that builds a trusted relationship with an organization and often many of their funders and partners.
How are you measuring impact with five-year grants?
That will really be the next phase of implementing our strategic plan. The first phase has been focused on implementing the grant strategy. The next phase is to develop a measurement plan that isn't just about grantees, it's about ourselves. How do we better align our endowment investments with our mission and values? How are we building and improving relationships between funders and grantees? How are we sharing the work of grantees with other funders and the general public?
In terms of grantees' impact, one of our practices is to trust the vision that they have. In our application process, we also ask grantees how they are thinking about and benchmarking their own work. Overall, the question around evaluation and impact needs to reflect the type of investment you're making. You can't invest for 12 months and expect a 12-year outcome!
You have an activist/organizing background. Was it a deliberate choice for the board to appoint an activist as the director of the foundation?
I was originally hired as a consultant to support the development of the grantmaking strategy, and from there they invited me to apply for the director job. I'm not sure if it was deliberate, but they could see the value of someone from an organizing background leading a foundation that supports organizing and movement building. When I sat down with the board and realized our values and vision were very much aligned, I knew it was a good fit.
One of the things that's really interesting about philanthropy is that we are all in this work with a different set of experiences and backgrounds. I can go to a funder meeting and there are lawyers in the room, people with business degrees, organizers, etc. That's one of the great things about philanthropy, but also part of the challenge. We don't always speak the same language or have the same frameworks for understanding social structures and systems. But a diversity of perspectives—and developing a shared language—is critical to our success.
What advice do you have for funders that want to take steps toward a more trust-based approach, especially multi-year general operating grants?
Educate yourself to develop a historical and current understanding of what it takes to do systems change work. A lot of times when I meet a funder who is reluctant about general operating support, I start by prompting them to think about what elements they're trying to control with a project-specific grant, and why it feels less risky than a general operating grant. And then consider, what is the true risk associated with a general operating grant, and how can you come up with other ways to minimize that risk?
About this blog series: This is part of an ongoing series by the Whitman Institute, featuring foundations that practice trust-based philanthropy, that acknowledge the power dynamics and realities facing nonprofits, and that invite more authentic relationships and communication with grantees. If you'd like to be considered for the series or if you have questions about taking steps toward trust-based philanthropy, email us at contact@dev-twi-wp.pantheonsite.io.